Welcome to Dyad - Where Design Meets Community
Dyad means something that consists of two elements or parts. It signifies balance, and for us, everything comes in pairs. Light needs darkness, and strength comes from unity. It mirrors our design approach - finding harmony in contrasts, creating something dynamic and harmonious, something with a twist or surprise.
Playing off the dualities of line, colour and texture, each piece is designed to accompany the wearer as either a statement piece or be worn with subtle sophistication for a more understated look and feel, but regardless of how one chooses to wear them, all Dyad creations are guaranteed to grow more beautiful with time.
Dyad reflects our ever-evolving journey. It's a work in progress, a canvas for creativity, and an ongoing commitment to our craft and community.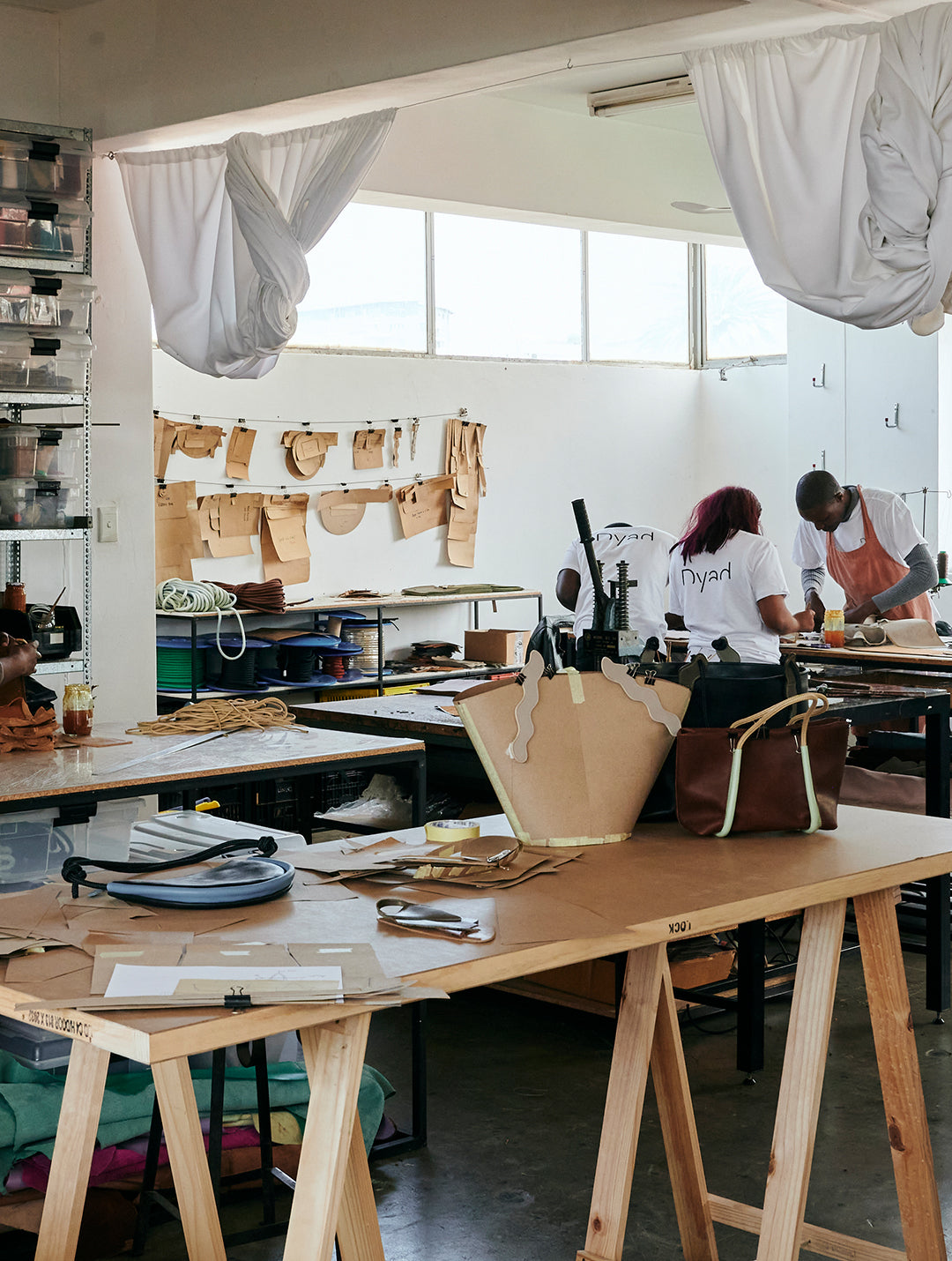 Our Studio
At Dyad, our studio is more than just a workspace; it's the heart of our creative journey. Nestled in the vibrant suburb of Woodstock in Cape Town, our studio reflects our values. It's where the magic happens, where ideas come to life and where our commitment to craftsmanship thrives. We're a close-knit team, and our studio embodies the sense of community we hold dear. 
It's a place where innovation and tradition harmonise, where we handmake each piece with care and attention to detail. Surrounded by the beauty of the South African landscape, our studio inspires us daily to create leather bags and accessories that blend contemporary design with timeless functionality.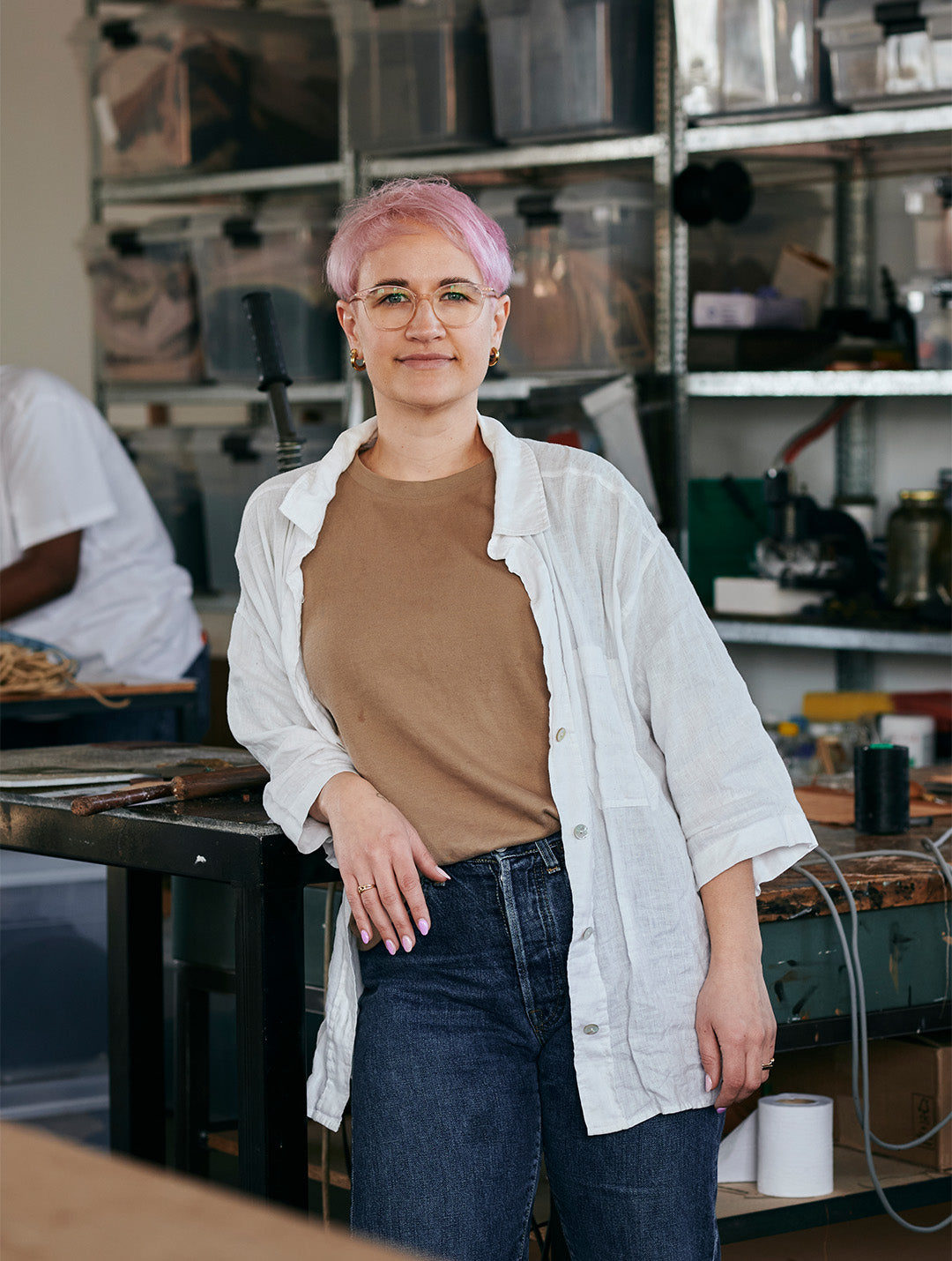 About Jessika
Born on 8.9.1988 in Germany, I grew up in a small town on the border of France and Luxembourg. The allure of big city life led me to Berlin, where I pursued my passion for Fashion Design. However, it was Cape Town that truly captured my heart during an internship in 2011. The city's spirit, its people, and its lifestyle resonated with me deeply.
In 2012, my journey led me to Vincent Urbain and his company, Urban Africa. We shared a vision, and over four years, we saw the potential for something extraordinary. In December 2016, we launched Dyad. In 2022, I became the sole owner, steering Dyad towards new horizons.
Beyond my role at Dyad, I'm a traveller, a dog lover, a vintage hunter, and a voracious reader. Yoga grounds me, and exploring new cuisines connects me with people. I cherish the outdoors and believe in the power of music and podcasts.
At heart, I'm a feminist, driven by a passion for personal growth and meaningful connections.